Professional Air Conditioning Tune-Ups
Comfort Tech Service Now can help you keep your system up and running by avoiding the likelihood of you experiencing emergency repair needs. The best way to do that is to get proactive about your preventative measures and schedule air conditioning tune-ups. Yet, too many homeowners take the stance that this is an optional service.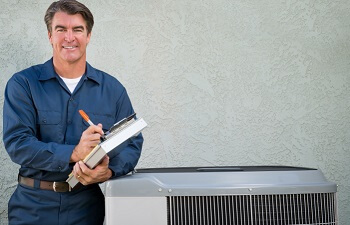 This type of maintenance is intended to cut down on the chances you will experience unexpected repair needs or, even worse, run into the need for replacement, before it should be time. We will get you set up on a program that will get you ready for the best performance for peak season and ensure that you can stay up and running. Don't take chances when it comes to the quality invested into your cooling system. Call our air conditioning company for proper air conditioner maintenance today.
Local Air Conditioning Tune-Up Experts
If you are still on the fence about whether or not you need to sign up for ongoing air conditioning maintenance, here are some of the reasons that you should know about in favor of getting this service:
Even if your system is new, did you know you need tune-up work in order to keep your warranty valid? Most people neglect getting maintenance for their new system because they assume ti will work properly. Yet, if something does go wrong and you were not getting the tune-ups you need, this will void the warranty coverage and leave you paying out of pocket.
This is not just about preventing repairs, it is about enhancing the overall performance. That means your system will be more energy-efficient and that means lower monthly operational costs. Plus, a more energy efficient system means a more environmentally responsible household.
Efficient and Effective Air Conditioning Tune-Up
To find out more, or to go ahead and schedule your air conditioning tune-up, contact Comfort Tech Service Now. We take great pride in the air conditioning services that we provide and that is clear from the results we deliver for our clients. The sooner you get to work, the sooner we can make sure that your air conditioner is working, as it should be.
If you would like to schedule an air conditioning tune-up in the Del Rio area, please call Comfort Tech Service Now at 830.774.6542 or complete our online request form.
Recent Articles
Signs Your Air Conditioning Ducts Are Wasting Energy And What To Do About It - Since our air conditioners run pretty much constantly throughout the Del Rio summers, it can be hard to notice subtle changes in the system. Yet, since saving energy is on the mind of every homeowner in Del Rio, it pays to know what signs mean that the air conditioning ducts are wasting energy…
Tips For Getting The Best In Energy Efficiency From Your Air Conditioning - Anyone who has lived in Del Rio for any length of time knows what summer heat can be like. In fact, you don't have to wait for summer to get some of that heat. So, it goes without saying that it is of the utmost importance to have your air conditioning in proper working order. However, there's more to your air conditioner than just having it functional – or not...