Professional Furnace Repairs
Comfort Tech Service Now is the preferred local heating company to call on when you find yourself in need of work such as furnace repairs in the Del Rio area. It is vital that you are able to keep your system up and running, so that you don't end up stuck without heat once the cooler weather moves in. While we may not rely on heat as much in this area as other parts of the country, it still needs to work effectively those times we do need it.
If you have a residential furnace system in place, you need to be certain that the so-called pro you call on will have the experience required to take care of it. Although our company name has been around since 1980, owner Daniel Peterson, has been working in the business since 1960. You can feel confident that we will provide you with the best workmanship and customer service there is.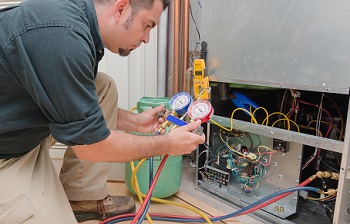 Local Furnace Repair Experts in Del Rio
If you have a furnace, it helps to know a little bit about some of the common issues you may run into. Especially since some of these could be avoided.
Failing to get maintenance, in a prompt and professional manner, is a big one. If you know or even suspect you need repairs, call in an expert right away. Otherwise, those seemingly minor repairs will quickly become major problems or the need for replacement.
The thermostat is the brain of your entire heating system. If it malfunctions it means your system won't work. Always check to make sure it is set at the right temperature and has not been turned down, before calling in a professional.
Of course, as with any heating and cooling system, change those filters each month or risk having the system stop working.
Efficient and Effective Furnace Repairs
For the best in quality furnace repairs, the name to trust in is Comfort Tech Service Now. Our primary professional focus is our residential clients, because it matters to us that you and your loved ones are comfortable and healthy. Don't take a gamble when it comes to the level of quality workmanship you receive, let our skilled heating contractors handle the job for you.
If you need furnace repairs in the Del Rio area, please call Comfort Tech Service Now at 830.774.6542 or complete our online request form.
Recent Articles
Signs Your Air Conditioning Ducts Are Wasting Energy And What To Do About It - Since our air conditioners run pretty much constantly throughout the Del Rio summers, it can be hard to notice subtle changes in the system. Yet, since saving energy is on the mind of every homeowner in Del Rio, it pays to know what signs mean that the air conditioning ducts are wasting energy…
Tips For Getting The Best In Energy Efficiency From Your Air Conditioning - Anyone who has lived in Del Rio for any length of time knows what summer heat can be like. In fact, you don't have to wait for summer to get some of that heat. So, it goes without saying that it is of the utmost importance to have your air conditioning in proper working order. However, there's more to your air conditioner than just having it functional – or not...