Crystal City Air Conditioning & Heating Experts
One of the smartest things that you can do, as a local homeowner, is familiarize yourself with the best choice for air conditioning services in Crystal City, TX. As much as we rely on air conditioners here in Texas, it means needing prompt and professional work. Ask around and other local homeowners will tell you that the name to call on is Comfort Tech Service Now.
Since 1980, our heating and air conditioning company has been providing our customers with the finest in quality work, including everything you need for your AC. This includes tasks like installation, maintenance and even emergency AC repairs for Crystal City homeowners. We are available to you by phone and for emergencies, 24 hours a day.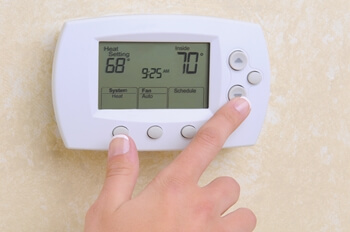 The Best A/C Repair in Crystal City & Beyond
Of course, it probably comes as no surprise that our most commonly requested service call is for air conditioning repairs in Crystal City, TX. There are a number of things that can go wrong with your cooling system, getting the problem rectified as quickly as possible is the real trick.
Keep in mind, even seemingly minor repairs can develop into major problems. Ignore those repair needs too long and this could even end up resulting in mandatory replacement, long before it should be time. Be diligent and take the precautionary measures necessary to keep your AC running, at maximum longevity and peak performance.
Local Leading Crystal City Heating & Indoor Air Quality Service Provider
Comfort Tech Service Now can also take care of your heating and your indoor air quality service needs in Crystal City, TX, as well. Some examples of what we can do for you include:
Heating Tune-Up – The best way to avoid needing emergency heating repairs is by scheduling regular tune-ups.
Duct Cleaning – How clean can your home really be if you still have dirty ducts? Let us provide you with quality duct cleaning, in order to prevent this from happening.
Heating Installation – No matter the quality of your heating system, it will only perform as well as the installation invested into it.
Recent Articles
Signs Your Air Conditioning Ducts Are Wasting Energy And What To Do About It - Since our air conditioners run pretty much constantly throughout the Del Rio summers, it can be hard to notice subtle changes in the system. Yet, since saving energy is on the mind of every homeowner in Del Rio, it pays to know what signs mean that the air conditioning ducts are wasting energy…
Tips For Getting The Best In Energy Efficiency From Your Air Conditioning - Anyone who has lived in Del Rio for any length of time knows what summer heat can be like. In fact, you don't have to wait for summer to get some of that heat. So, it goes without saying that it is of the utmost importance to have your air conditioning in proper working order. However, there's more to your air conditioner than just having it functional – or not...
If you are looking for a reliable home heating and air conditioning services in Crystal City, TX then please call 830.774.6542 or complete our online request form.