Rocksprings Air Conditioning & Heating Experts
As a homeowner, it is important to begin to understand the benefits of not just hiring an HVAC contractor, but finding one that you can build a professional relationship with. Ultimately, the goal should be to find one single air conditioning and heating contractor to partner with, in order to always get the same level of quality service. Smart locals are making the wise choice to make that trusted team the folks here at Comfort Tech Service Now.
When you work with the same reputable expert for your heating and cooling service needs, you can feel confident in their skills and abilities. You will feel better knowing you are teaming up with a pro who already knows your individual HVAC system. Plus, you can feel good that this industry professional, who knows you on a first name basis, will go above and beyond to get your job completed, which also affords you peace of mind.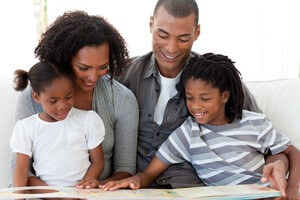 The Best A/C Repair in Rocksprings
What's important about getting good service for your air conditioning is that you are certain that the professional you choose is worthy of your business. At the very least, you must only work with someone who has the bare minimum of a license and insurance. Of course, if you want to be better prepared than that, here are some other ways in which you should carefully use the selection process to hire the right air conditioning contractor:
Steer clear of any professional who gives you a quote over the phone, and that holds true for just about any industry there is. They may tell you their price per hour, but without seeing the job firsthand there is no way to determine just how much work may actually be involved.
Keep in mind that the selection should not be made based on the lowest bid. Sure, a savvy homeowner should want to save money. However, this is about value and value means getting quality service for a reasonable price. Opting for just the lowest possible price means that you are going to end up getting what you paid for.
You should treat the selection process the same as you would when hiring someone for your company – ask for references and check them out. You can never be too careful when it comes to picking the right so-called pro to take care of your cooling service needs. Better safe than sorry.
Local Leading Rocksprings Heating & Indoor Air Quality Service Provider
Comfort Tech Service Now also provides the best in heating and indoor air quality work. The smartest thing that you can do is find one resource that you can entrust, to provide you with all the services that you need. Let our team of experts be your one-stop shop for heating, cooling and indoor air quality.
Recent Articles
Signs Your Air Conditioning Ducts Are Wasting Energy And What To Do About It - Since our air conditioners run pretty much constantly throughout the Del Rio summers, it can be hard to notice subtle changes in the system. Yet, since saving energy is on the mind of every homeowner in Del Rio, it pays to know what signs mean that the air conditioning ducts are wasting energy…
Tips For Getting The Best In Energy Efficiency From Your Air Conditioning - Anyone who has lived in Del Rio for any length of time knows what summer heat can be like. In fact, you don't have to wait for summer to get some of that heat. So, it goes without saying that it is of the utmost importance to have your air conditioning in proper working order. However, there's more to your air conditioner than just having it functional – or not...
If you are looking for a reliable home heating and air conditioning services in Rocksprings, TX then please call 830.774.6542 or complete our online request form.