Professional Air Conditioning Installations
From the moment that your air conditioning in installed, this sets the course for how well it will perform – or won't. A common mistake homeowners make is investing a large amount into a quality cooling unit, then cutting corners when it comes to the installation work. The bottom line is that no matter how great the air conditioner is, it can only function as well as the professional air conditioning installation work invested into it.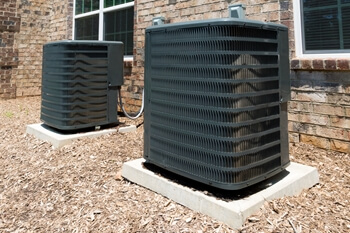 Do any amount of research, or simply ask around, and you will realize that the obvious answer for quality workmanship is Comfort Tech Service Now. For almost four decades now, we have been the go-to team for the best in affordable and quality heating and air conditioning services in the Del Rio area. We look forward to partnering with you and ensuring that you get the results that you want, need and should be able to expect.
Local Air Conditioning Installation Experts
The tragedy is that a large percentage of air conditioning system are not actually installed properly. In fact, it is likely that you have already been a victim of shoddy install work, without even knowing it. Here are some examples of red flags that could be the result of inferior air conditioner install workmanship:
Unless you end up with a faulty unit, your AC should perform without the need for repairs, at least in the near future. However, end up with poor quality install work and you will find yourself in need of repairs, immediately and frequently.
Newer cooling systems are ideal for being more energy-efficient. The benefit of this, aside from being more environmentally responsible, is lower operational costs. If your energy bills remain the same or, even worse, increase, it is probably the result of a poor quality installation.
Efficient and Effective Air Conditioning Installation
At Comfort Tech Service Now, we believe in going above and beyond to meet the needs of our clients. We offer a 100% satisfaction guarantee on the work we do, including your air conditioning installation work. Get in touch with us now and let us ensure you get topnotch results for your air conditioner installation.
If you are looking for a heating and air conditioning company that offers air conditioning installation services in the Del Rio area, please call Comfort Tech Service Now at 830.774.6542 or complete our online request form.
Recent Articles
Signs Your Air Conditioning Ducts Are Wasting Energy And What To Do About It - Since our air conditioners run pretty much constantly throughout the Del Rio summers, it can be hard to notice subtle changes in the system. Yet, since saving energy is on the mind of every homeowner in Del Rio, it pays to know what signs mean that the air conditioning ducts are wasting energy…
Tips For Getting The Best In Energy Efficiency From Your Air Conditioning - Anyone who has lived in Del Rio for any length of time knows what summer heat can be like. In fact, you don't have to wait for summer to get some of that heat. So, it goes without saying that it is of the utmost importance to have your air conditioning in proper working order. However, there's more to your air conditioner than just having it functional – or not...