Bracketville Air Conditioning & Heating Experts
If you are looking for a professional to team up with for your Brackettville air conditioning service needs, make the same wise choice other locals do - Comfort Tech Service Now. For almost four decades now, we have been the go-to team to trust in, for a number of important services. Some of what we do includes air conditioning installation, maintenance, replacement and AC repairs in Brackettville, TX.
When it comes to your home, quality should always matter. This should include your air conditioning service, as well.
Don't be fooled into thinking that you have to choose between quality workmanship, customer service excellence or affordable pricing. By partnering with our air conditioning company, you can rest assured you will get all of the above.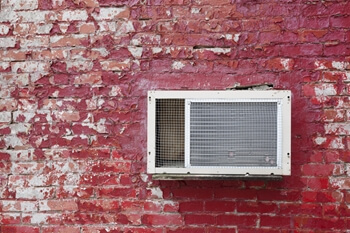 The Best A/C Repair in Brackettville & Beyond
One of the most common calls we get is for AC repairs in Brackettville, TX. We take this line of work seriously and that is evident from the customer approval rating we have. The important thing is to not procrastinate when you realize you are in need of air conditioning repairs.
Even minor repairs can quickly develop into major problems. In fact, fail to address the need for minor repairs and they could become expensive emergency repairs or, even worse, replacement. Get proactive about caring for your AC by changing filters and scheduling tune-ups.
Local Leading Bracketville Heating & Indoor Air Quality Service Provider
Comfort Tech Service Now is also the leader when it comes to other services, such as heating or indoor air quality. Some examples of what we offer for indoor air quality improvement are:
Air Cleaners – Implementation of an air purification system rids your breathing air of contaminants that can negatively impact your health.
Duct Cleaning – You clean the rest of your house, so why not clean inside the ducts? Dirt, dust, dander and other debris can collect here and re-circulate through your vents as much as 7 times a day.
Humidifiers – Reintroduce moisture back into your air, by getting a humidifier in place.
Contact our Brackettville indoor air quality experts today to get started.
Recent Articles
Signs Your Air Conditioning Ducts Are Wasting Energy And What To Do About It - Since our air conditioners run pretty much constantly throughout the Del Rio summers, it can be hard to notice subtle changes in the system. Yet, since saving energy is on the mind of every homeowner in Del Rio, it pays to know what signs mean that the air conditioning ducts are wasting energy…
Tips For Getting The Best In Energy Efficiency From Your Air Conditioning - Anyone who has lived in Del Rio for any length of time knows what summer heat can be like. In fact, you don't have to wait for summer to get some of that heat. So, it goes without saying that it is of the utmost importance to have your air conditioning in proper working order. However, there's more to your air conditioner than just having it functional – or not...
If you are looking for a reliable home heating and air conditioning services in Brackettville, TX then please call 830.774.6542 or complete our online request form.