Uvalde Air Conditioning & Heating Experts
There's a lot that goes into being the preferred Uvalde air conditioning service provider, and Comfort Tech Service Now should know. That's because we have managed to earn the title of local leading AC service provider, since first launching the business in 1980. We make it a point to go above and beyond in order to meet and exceed the needs of our clients.
This is why our air conditioning company offers things like 100% customer satisfaction guarantee. We also make it a point to protect our clients by ensuing that each of our service technicians passes a thorough background check and drug test, before they can enter your home. We may take air conditioning seriously, but even that is secondary to how severely we treat customer service.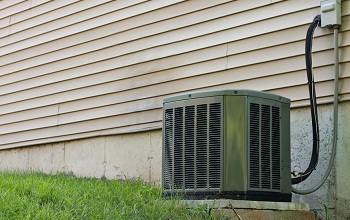 The Best A/C Repair in Uvalde & Beyond
When it comes to your home, quality should always matter. This includes the level of quality invested into addressing your need for air conditioner repairs. Yet, you can take ownership of some of this by getting proactive about taking care of your AC and avoiding the need for air conditioning repairs.
Schedule those tune-ups! A tune-up is a wonderful tool in helping to prevent minor issues from developing into major ones. Even your new cooling system requires regular maintenance, in order to keep your warranty coverage. Fail to do so and you will be paying for repairs, out of your own pocket.
Don't forget the filters Your air filters should be changed once a month, especially during times of peak usage. Neglect to change them and dirt will collect, causing a blockage. This obstruction can actually cause your entire air conditioner to stop working.
Local Leading Uvalde Heating & Indoor Air Quality Service Provider
You can feel good knowing that Comfort Tech Service Now also offers the best in heating and indoor air quality service work. Our job is to provide you with service, such as installation, repairs and replacement. However, our goal is to do so in a manner that helps ensure your total satisfaction.
Recent Articles
Signs Your Air Conditioning Ducts Are Wasting Energy And What To Do About It - Since our air conditioners run pretty much constantly throughout the Del Rio summers, it can be hard to notice subtle changes in the system. Yet, since saving energy is on the mind of every homeowner in Del Rio, it pays to know what signs mean that the air conditioning ducts are wasting energy…
Tips For Getting The Best In Energy Efficiency From Your Air Conditioning - Anyone who has lived in Del Rio for any length of time knows what summer heat can be like. In fact, you don't have to wait for summer to get some of that heat. So, it goes without saying that it is of the utmost importance to have your air conditioning in proper working order. However, there's more to your air conditioner than just having it functional – or not...
If you are looking for a reliable home heating and air conditioning services in Uvalde, TX then please call 830.774.6542 or complete our online request form.