Del Rio Air Conditioning & Heating Experts
Since 1980, Comfort Tech Service Now has been providing local homeowners with the best service possible, when it comes to residential air conditioning in Del Rio, TX. As a 2nd generation HVAC owner-operator, company founder, Daniel Peterson, got his start working under his father and the business he began in 1960. That's almost six decades worth of hands-on expertise.
The bottom line is that you can feel confident knowing that you are getting topnotch service from an industry expert. Your air conditioning system is vital, especially in this part of the country. Our goal is to help you keep yours up and running, by offering the best in long term cooling solutions.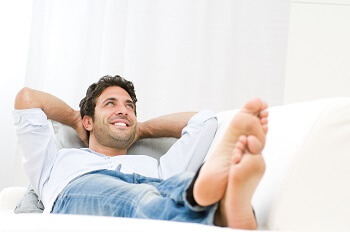 The Best A/C Repair in Del Rio & Beyond
There are a number of reasons that you may need to call on expert Del Rio air conditioning repair technicians. Some of the more common AC service requests we get are due to issues that could have been prevented!
Have you scheduled your air conditioning tune-up yet? Let our pros take a look and make adjustments and AC repairs that can prevent major problems, including emergency repairs or replacement.
It's probably time to check that air filter. This should be changed each month, especially during times of peak usage. Fail to do so and the filter can become clogged enough to prevent your system from working.
Get proactive about repairs and addressing them in a prompt and professional manner. Too many homeowners procrastinate and end up making things worse that they should be. Delaying minor repairs can lead to expensive major repair needs or replacement.
Local Leading Del Rio Heating & Indoor Air Quality Service Provider
Comfort Tech Service Now is also the name to call on for the best in heating and indoor air quality service work. The bottom line is that we want you to be able to get the best workmanship and results, no matter which type of service you require. By calling on us you can rest assured that you will be beyond satisfied with the work we do for you.
Recent Articles
Signs Your Air Conditioning Ducts Are Wasting Energy And What To Do About It - Since our air conditioners run pretty much constantly throughout the Del Rio summers, it can be hard to notice subtle changes in the system. Yet, since saving energy is on the mind of every homeowner in Del Rio, it pays to know what signs mean that the air conditioning ducts are wasting energy…
Tips For Getting The Best In Energy Efficiency From Your Air Conditioning - Anyone who has lived in Del Rio for any length of time knows what summer heat can be like. In fact, you don't have to wait for summer to get some of that heat. So, it goes without saying that it is of the utmost importance to have your air conditioning in proper working order. However, there's more to your air conditioner than just having it functional – or not...
If you are looking for a reliable home heating and air conditioning services in Del Rio, TX then please call 830.774.6542 or complete our online request form.