Air Cleaners Make For Healthier Homes
In recent years, methods of improving indoor air quality have become increasingly popular, such as air cleaners. This is an important step in the right direction because people need to be aware of the realities of our indoor air quality. This is something that Service Now Group has been involved with and trying to promote for years now.
The truth of the matter is that indoor air is likely to be anywhere from 2-100 times more polluted than outdoor air. Seeing as how we spend an average of 90% of our time indoors, these are alarming statistics! Let us help you get the purified air you and your family need, for inside your household.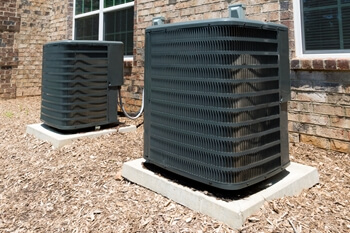 Local Air Cleaner Experts in Del Rio
If you are thinking about adding an air purifier to your home in the Del Rio area, here are some thing that you should know about:
The average air cleaner purifies by eradicating microns of 0.3 or bigger. This helps ensure that your dwelling is 99.9% dust free.
This is especially vital for anyone suffering from any respiratory related health issues, such as asthma or allergies. However, everyone can benefit from heaving cleaner, healthier air.
Air cleaners are also perfect for removing second hand smoke, as well as taking care of odors. No more living with the smell of what you cooked for Sunday night dinner, all week long.
This is also an essential way to deal with pet dander. Even if you are not allergic to your family pet, hair and dander can trigger allergy-like symptoms. But not if your purification system removes it all in the first place.
The bottom line is that you are taking steps towards improving the air quality and protecting every member of your household.
Efficient and Effective Air Cleaner Service Provider
To find out more or set up an estimate for whole house air cleaner installation services, call on Service Now Group. We take great pride in the work that we do and that is clear from the customer satisfaction rating we have as a local air conditioning company in Del Rio. Our top priority is making the client happy, which includes being a part of helping to improve the air quality inside your home.
For estimates on whole house air cleaners in the Del Rio area, please call Service Now Group at 830.774.6542 or complete our online request form.
Recent Articles
Signs Your Air Conditioning Ducts Are Wasting Energy And What To Do About It - Since our air conditioners run pretty much constantly throughout the Del Rio summers, it can be hard to notice subtle changes in the system. Yet, since saving energy is on the mind of every homeowner in Del Rio, it pays to know what signs mean that the air conditioning ducts are wasting energy…
Tips For Getting The Best In Energy Efficiency From Your Air Conditioning - Anyone who has lived in Del Rio for any length of time knows what summer heat can be like. In fact, you don't have to wait for summer to get some of that heat. So, it goes without saying that it is of the utmost importance to have your air conditioning in proper working order. However, there's more to your air conditioner than just having it functional – or not...