Carrizo Springs Air Conditioning & Heating Experts
While the fact that Comfort Tech Service Now has been providing quality air conditioning service for local residential clients since 1980 does seem impressive, there's more to it than that. The fact of the matter is that our company founder, Daniel Peterson, actually got his start helping out his father with the HVAC business he launched back in 1960. That makes him a 2nd generation HVAC owner-operator and makes our Carrizo Spring air conditioning company dedicated to providing the best in customer care.
Above a passion and skill for taking care of heating and air conditioner work in this area, our air conditioning company is founded on a commitment to customer service excellence. That's not just something we say, that is a creed that we stick to. This is why we offer a fixed right or free guarantee, as well as promise 100% customer satisfaction.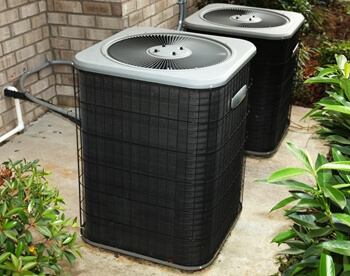 The Best A/C Repair in Carrizo Springs & Beyond
There are countless reasons that you may end up in need of AC repairs in Carrizo Springs, TX. What matters most is that you call on us to address your repair needs. That's partly due to the fact that we try to educate our clients better so that they can take precautionary steps to try to avoid air conditioning repair needs.
This is why we emphasize the need for changing your filters monthly and scheduling tune-up service. Give your cooling system a fighting chance to work hard and provide the level of cool you need, all through the hot weather.
Local Leading Carrizo Springs Heating & Indoor Air Quality Service Provider
When it comes to heating and indoor air quality, you may not be surprised that we lead the pack in the local service industry for that, too. For instance, Comfort Tech Service Now offers heating work like:
Heating Installation – Your heat can't function correctly without proper installation.
Heating Repairs – When you need your heat, you need to be certain it will work for you.
Heating Tune-Up Work – Don't find out once you need that heat to kick on that it is out of order when routine maintenance will solve the problem.
Recent Articles
Signs Your Air Conditioning Ducts Are Wasting Energy And What To Do About It - Since our air conditioners run pretty much constantly throughout the Del Rio summers, it can be hard to notice subtle changes in the system. Yet, since saving energy is on the mind of every homeowner in Del Rio, it pays to know what signs mean that the air conditioning ducts are wasting energy…
Tips For Getting The Best In Energy Efficiency From Your Air Conditioning - Anyone who has lived in Del Rio for any length of time knows what summer heat can be like. In fact, you don't have to wait for summer to get some of that heat. So, it goes without saying that it is of the utmost importance to have your air conditioning in proper working order. However, there's more to your air conditioner than just having it functional – or not...
If you are looking for a reliable home heating and air conditioning services in Carrizo Springs, TX then please call 830.774.6542 or complete our online request form.