It is easy for homeowners to make the mistake of thinking that they don't need to worry about improving indoor air quality in Eagle Pass, TX. In fact, most people assume the only potential threat, when it comes to the air you breathe, is outdoor air. Yet statistics demonstrate many of the reasons why we should be very concerned indeed with the air quality inside our homes, in Eagle Pass as well as across the country.
Did you know that the EPA has ranked indoor air pollution among the top 5 environmental dangers? Or that the air inside your home can be as much as 100 times more polluted than outdoor air, which is alarming since we spend an average of 90% of our time indoors. It is time to get informed and alarmed, in order to make changes.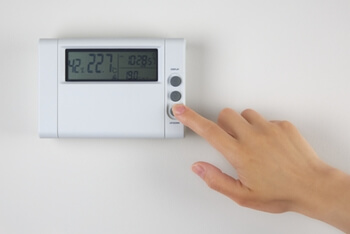 "Air inside your home can be 100 times more polluted than outdoor air"
Protect Your Family with These Indoor Air Quality Solutions
The best thing that you can do for your loved ones, when it comes to your breathing air, is work with a professional to improve your indoor air quality. Some vital options that you have for accomplishing this include:
Humidifiers – A whole-house humidifier is a great way to supplement the lack of moist air in your home. While this is often a bigger issue in the winter when your heating system makes conditions arid, it is beneficial all year long.
Duct Cleaning – It is easy to ignore the need for duct cleaning because you don't have to look at it every day. However, the dirt, dust and other debris that has gathered in your duct system is re-circulating through your ducts up to 7 times a day.
Air Cleaners – The most obvious approach to take is to get a purification system set up, in order to clean your air. You have a filter for the water you consumer so why not have a cleaner in place for the air you breathe?
Contact Comfort Tech Service Now, your local air conditioning company serving Eagle Pass residents, in order to get started. We want to be a part of helping you and your loved ones get the quality of indoor air that you deserve.
Are you ready to improve your home's indoor air quality in Eagle Pass, TX? Call 830.774.6542 or complete our online request form.